真正有实力的电解电容厂家不仅能够确保完善的产品品质,而且还具有较强的售后服务,确保了消费者的最大权益。
  The real powerful electrolytic capacitor manufacturers can not only ensure the perfect product quality, but also have strong after-sales service to ensure the maximum rights and interests of consumers.
  电解电容作为电容元器件中最为常用的电子元器件是电解电容厂家销量最多的产品,电解电容有哪些特点能够被广泛应用?
  As the most commonly used electronic components in capacitor components, electrolytic capacitor is the product with the largest sales volume of electrolytic capacitor manufacturers. What characteristics of electrolytic capacitor can be widely used?
  电解电容是电容的一种介质有电解液涂层有极性,分正负不可接错。电容由两个金属极,中间夹有绝缘材料(介质)构成。
  Electrolytic capacitor is a kind of medium of capacitance. The electrolyte coating has polarity, and the positive and negative points can not be connected wrongly. The capacitor is composed of two metal poles sandwiched with insulating material (dielectric).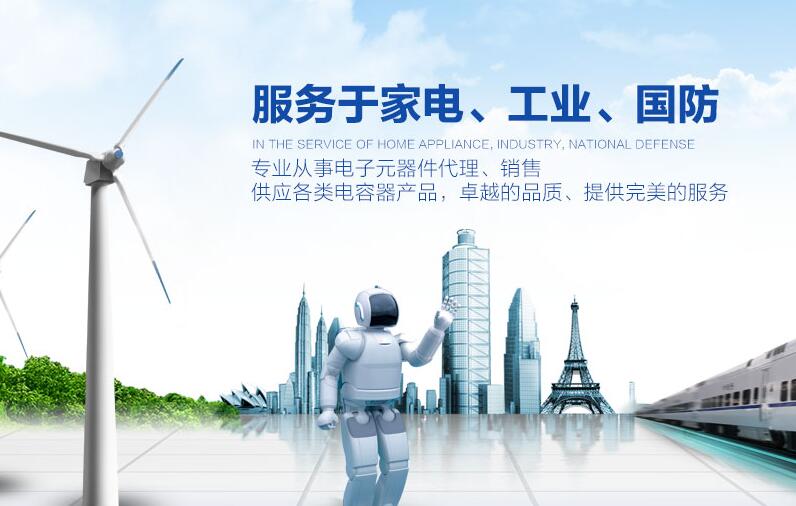 电解电容器单位体积的电容量非常大,比其它种类的电容大几十到数百倍。而且额定的容量可以做到非常大,可以轻易做到几万μf甚至几f。
  The capacitance per unit volume of electrolytic capacitor is very large, tens to hundreds of times larger than other types of capacitors. And the rated capacity can be very large, and can easily achieve tens of thousands of μ f or even several F.
  相比之下,比其它种类具有压倒性优势,因为电解电容的组成材料都是普通的工业材料,比如铝等等。制造电解电容的设备也都是普通的工业设备,可以大规模,成本相对比较低。
  In contrast, it has an overwhelming advantage over other types, because the constituent materials of electrolytic capacitors are ordinary industrial materials, such as aluminum, etc. The equipment for manufacturing electrolytic capacitors is also common industrial equipment, which can be large-scale and relatively low-cost.
  电解电容器通常是由金属箔(铝/钽)作为正电极,金属箔的绝缘氧化层(氧化铝/钽五氧化物)作为电介质,电解电容器以其正电极的不同分为铝电解电容器和钽电解电容器。
  Electrolytic capacitors are usually made of metal foil (aluminum / tantalum) as the positive electrode and the insulating oxide layer (alumina / tantalum pentaoxide) of the metal foil as the dielectric. Electrolytic capacitors are divided into aluminum electrolytic capacitors and tantalum electrolytic capacitors according to their positive electrodes.
  铝电解电容器的负电极由浸过电解质液(液态电解质)的薄纸/薄膜或电解质聚合物构成;钽电解电容器的负电极通常采用二氧化锰。由于均以电解质作为负电极(注意和电介质区分),电解电容器因而得名。
  The negative electrode of aluminum electrolytic capacitor is composed of thin paper / film or electrolyte polymer immersed in electrolyte solution (liquid electrolyte); manganese dioxide is usually used as negative electrode of tantalum electrolytic capacitor. Because of the electrolyte as the negative electrode (pay attention to distinguish from the dielectric), the electrolytic capacitor gets its name.
  以上这些特点就决定了电解电容在电路设计中的重要性,在选择电容的时候不要只因价格便宜而选择产品,必须要注重电解电容的综合品质,也要根据电解电容厂家的综合实力来进行选择,有助于在后期使用过程中的维护。
  The above characteristics determine the importance of electrolytic capacitor in circuit design. When selecting capacitor, do not choose products only because of its low price. We must pay attention to the comprehensive quality of electrolytic capacitor, and also select according to the comprehensive strength of electrolytic capacitor manufacturer, which is helpful to the maintenance in the later use process.