开关电源模块因为其小型化、轻量化及高效率,相应的要求电解电容小型大容量化、耐纹波电流、高频低阻、高温长寿及更适应的高密度。高频低阻抗是指电容器耐纹波电流能力强,且自身内阻小,相对普通的而言,用在电路中产品自身不易发热而导致提前失效。
  Due to its miniaturization, light weight and high efficiency, the corresponding requirements of the switching power supply module are small and large capacity, ripple current resistance, high frequency and low resistance, long life at high temperature and more suitable high density. High frequency and low impedance means that the capacitor has strong ability to withstand ripple current, and its internal resistance is small. Relatively speaking, the product used in the circuit is not easy to heat itself and lead to premature failure.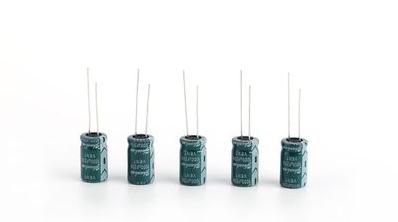 开关电源输出端用的滤波电容与工频电路中的不一样,在工频电路中用作滤波的普通电解电容器,其上的脉动电压频率仅有100Hz,充放电时间是毫秒数量级,为获得较小的脉动系数,需要的电容量高达数十万微法,因此一般低频用普通铝电解电容器制造目标是以提高电容量为主。
  The filter capacitor used in the output of switching power supply is different from that in power frequency circuit. The pulse voltage frequency of common electrolytic capacitor used as filter in power frequency circuit is only 100Hz, and the charging and discharging time is in the order of millisecond. In order to obtain a small ripple coefficient, the capacitance required is as high as hundreds of thousands of Micromethods. Therefore, the manufacturing goal of ordinary aluminum electrolytic capacitor for low frequency is to improve the quality of the capacitor High power capacity.
  开关电源中作为输出滤波用的电解电容,由于大多数的开关电源工作在方波或矩形波的状态,含有及其丰富的高次谐波电压与电流。
  The electrolytic capacitor used as output filter in switching power supply contains abundant high-order harmonic voltage and current because most of the switching power supply work in the state of square wave or rectangular wave.
  其上锯齿波电压的频率高达数十千赫,甚至数十兆赫,它要求和低频应用时不同,电容量并不是主要指标,衡量它好坏的是它的阻抗频率特性。
  The frequency of sawtooth voltage is as high as tens of kilohertz or even tens of megahertz, which is different from that in low frequency application. Capacitance is not the main index, but its impedance frequency characteristic is the measure of its quality.
  开关电源输出整流的电解电容,要求其阻抗频率特性在300kHz甚至500kHz时仍不呈现上升趋势。电解电容器ESR较低,能有效地滤除开关电源中的高频纹波和尖峰电压。
  It is required that the impedance frequency characteristic of the electrolytic capacitor with rectifier output from switching power supply does not show an upward trend at 300kHz or even 500KHz. The ESR of electrolytic capacitor is low, which can effectively filter the high frequency ripple and peak voltage in switching power supply.
  普通电解电容器在100kHz后就开始呈现上升趋势,用于开关电源输出整流滤波效果相对较差。
  The common electrolytic capacitors begin to show an upward trend after 100kHz, and the filtering effect is relatively poor when applied to the output rectification and filtering of switching power supply.
  电源模块的输出电容一般是采用高频低阻,因为开关电源整流输出的是高频直流脉冲信号,必须要用高频低阻电容来滤波,这样才能降低电容自身损耗,不然电容长时间工作后会爆裂漏液。
  The output capacitance of power module is generally high frequency and low resistance, because the rectifier output of switching power supply is high frequency DC pulse signal, it must be filtered by high frequency low resistance capacitor, so as to reduce the loss of capacitor itself, otherwise the capacitor will burst and leak after a long time of operation.